Decided to go out tonight with your partner? Nothing special – just some quality time in a restaurant.
What did you do before you got dressed to leave the house? I'm guessing you looked at different options on Google: for a good restaurant, what their menu looks like, the reviews, parking etc.
If the restaurant owner has done the right things, you can find answers to all these questions and others in one place.
Before investing money in promoting your business via social media campaigns, paid articles and search engines, it's worthwhile getting to know the no-cost option. There's a place where you can manage all your business information, including a response to users' questions and reviews, and where the web user can see your business in the search results.
Let's get to know it a bit in this article.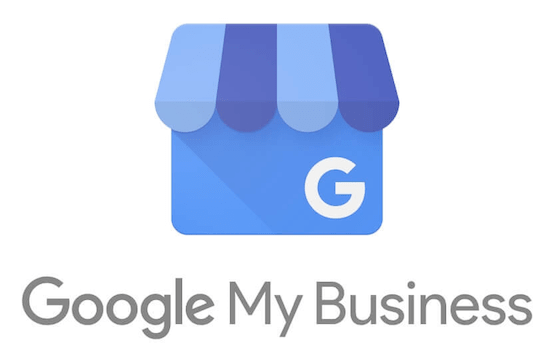 Google My Business is a platform for business advertising based on Google Maps.
But first, a bit of history.
The Google Maps app started out as a tool that displayed an updated map of the world, the main purpose of which was to assist navigation. As the app developed, users could add business locations to the map.
Google then attempted to add Google Maps to Google+, its social network. Ultimately, after the network's failure, Google focused on what it's good at – promoting businesses. It learned from the world of social networks about the importance of content, assimilated this option into its maps platform and named it 'Google My Business'.
'Google My Business' is a platform on which business owners can write everything that is important for potential clients to know: address, telephone number, opening hours, a description of the business, and more. The business will be advertised in Google's search results and in Google's map tools. And Google, as Google, loves people using these tools and rewards businesses doing so by giving the business prominence in search results.
So how do I begin?
When signing up for 'Google My Business', you will be asked to enter the business name, address, telephone number, and website address. After confirming the physical address – you're in. It's not the smoothest process, but worth the effort.
Advantages
The business will appear in Google's search results separately from the regular search results. It will be made up of a picture, a map and other details. The ranking is influenced by the geographical proximity of the person searching for the business and by the number of reactions to the business profile.
The business will appear in Google Maps – clicking on the profile that appears on the search results will open a Google map displaying the physical location of the business, around which other points of interest in the surrounding area will be indicated.
When searching for a business and, in rarer cases, for a general search such as "restaurant", "garage" etc., the business may appear alongside the results or in their upper section with a picture and additional details (Google's knowledge graph).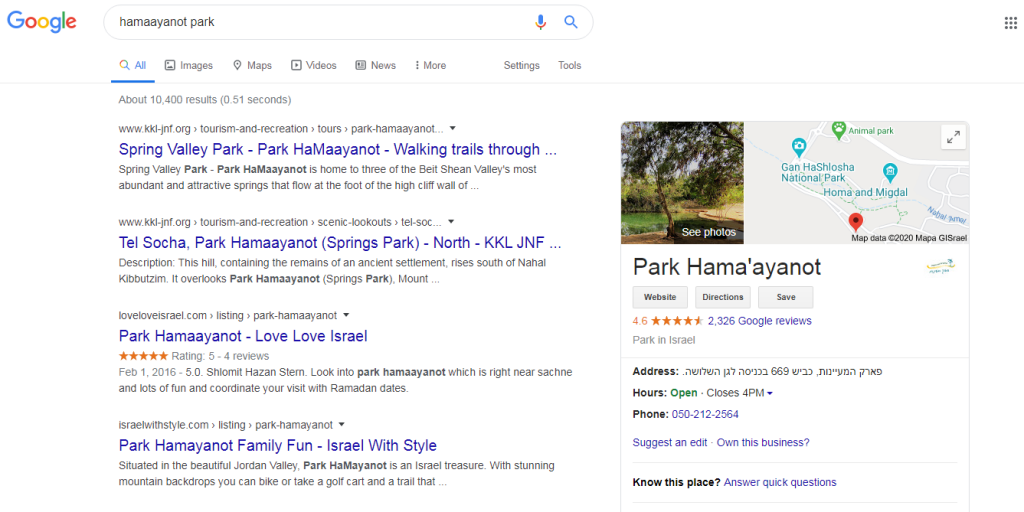 Professional guidance will lead to a marked improvement in the organic promotion of a business. Signing up for the service is not complicated but managing the platform is another story. In order to utilize all the possibilities that 'Google My Business' has to offer regarding improved search position and bringing in new clients, it is recommended to seek professional help.
Any web user can write a review of the business on the platform and answer other users' questions. These reactions can in turn attract other users.
The business does not have to operate a website (although this is recommended in order to connect to it from the Google profile).
The business profile can be updated relatively easily and immediately. Have you decided to change your business hours? Want to promote a new campaign? Did a client ask a question or write a review? Using the platform, you can react in real time and update everything quickly – and the result is better service.
In Short
As a business owner, there is no reason not to use this tool. It is free, essentially easy to operate, increases accessibility of the business, and appears in the search results when people name it or are located in the area.
So, let's go!